The United States of America is my home country. I made a goal to see all 50 states before I turned 30 and I completed it just before I turned 28! I still have a lot of the globe to cross, but I'm making it, one country at a time.
Upcoming trips:
April 2020: Scotland Canceled 😦
October 2020: Iceland
October 2021: Israel, Jordan, & Egypt – Deposit Down!
Countries Count: 22
Africa: 0
Antarctica: 0
Asia: 2 – Hong Kong, India
Europe: 4 – England, Ireland, Italy, Wales
Oceania: 0
North/Central America: 16 – Antigua, Barbados, Belize, Bermuda, Canada, Costa Rica, Grand Cayman, Haiti, Honduras, Jamaica, Mexico, Puerto Rico, St. Kitts, St. Lucia, St. Thomas, United States
South America: 0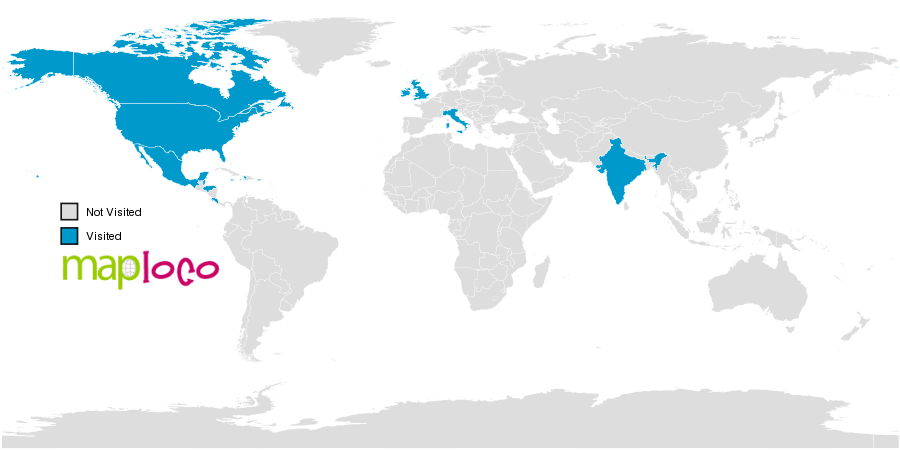 Create Your Own Visited Countries Map